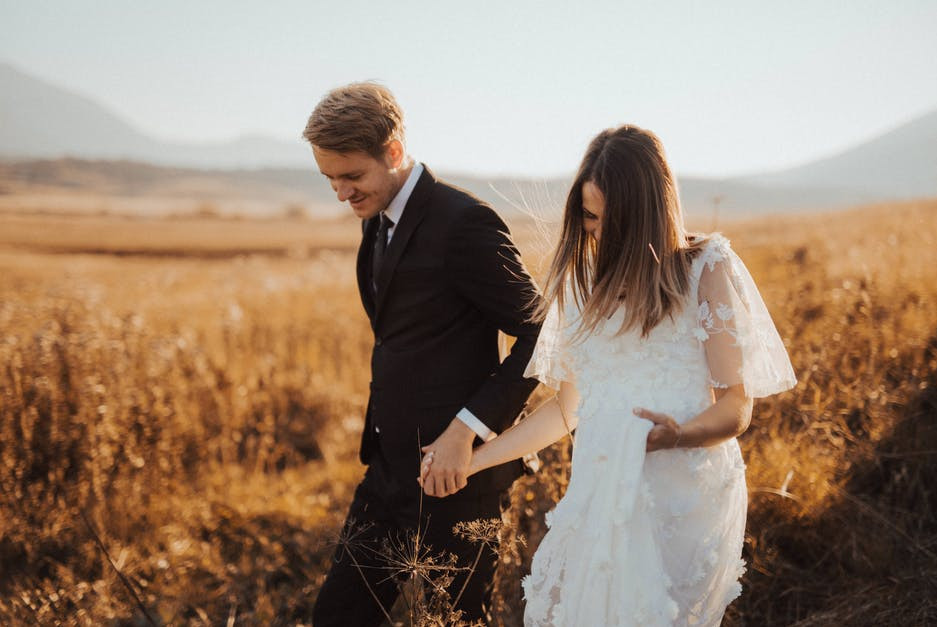 Before we go to the biblical insight about marriage, let's first have to look at the point of view of humanity towards it.
Everyone's dream is to find a partner who can be together and live happily ever after or for life.
There is never a person whose dream is just for a short while but everybody wants it that way or if maybe there are few but the majority are on the side of dreaming to have a partner who will stay together as long as alive.
Most people who have experienced such way are claiming to be a lucky ones because of enjoying a lifelong relationship with a happy marriage.
However, it didn't happen for many couples just for the simple reasons that they lack the necessary thing who is the main reason why some marriages are lasting for long and even for life.
The only problem is that there is nobody who teaches them the way to have a loving marriages, that's why parents who have a loving and harmonious relationship, they are a big factor to be the  best model for their children when they have already their own relationship.

It is indeed a bigger advantage for people who had been from families with happy marriages because what they see are normally what they will do for their own relationship.
So even when an unavoidable circumstances occur they know how to minimize the chances of broken marriages and save it.
There are words that need to avoid mentioning whenever partners or couples are not in good terms.
This is the most common ones which is composed by just two words but it's as deadly as thousand sorrows in a relationship which is the phrase: "It's over." That started with, " So what?"
If you really love each other, you can't afford ruining your relation by just a small and useless things, because you need to consider the rest of the days when you were together living happily with each other.
Conflict and misunderstanding is so common in a relationship, if you only knew how to act and react in the right way, you can save many relationships.
Marriage is a commitment tied with a promise, so as long as you can keep your promise the binding of your relationship will be kept tightened when you pay respect of your togetherness.
Living together for a year is not a short one, and must be considered when difficult times will come, and you should respect this by not ruining it by just a minute of misunderstanding.
What happened to some people is that, when they encounter some challenges with their companionship, they were so impatient to resolve the cause of it, nevertheless they right away conclude and blame their relationship that they don't belong to each other, instead of settling it down and look for the best solution of the problem.
So why there are many break ups in a relationship, it's because they don't communicate, they don't ask for solution, they right away conclude, they right away decide, without even thinking that it hurts the people who love them like their own family.
You should not make a permanent decision for your temporary emotion.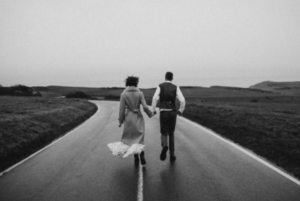 Let us root out the bible's law about marriage separation and marrying again, and what is marriage biblically?
Even though the agreement in a relationship is just by men's way only, so let's not include God here yet.
You have an agreement between each other to live together like husband and wife by your own decision, and promising to each other to love faithfully and live together as couple.
It's already a very strong foundation of faith in love, even if you have never been married yet by anyone who are qualified to officiate a wedding, so it is still already a strong foundation of relationship.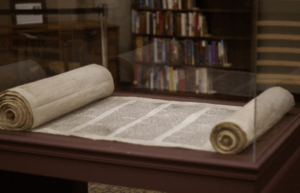 Let's read some biblical support about it in:
Galatians 3:15 Brethren, I speak after the manner of men: Though it be but a man's covenant, yet when it hath been confirmed, no one maketh it void, or addeth thereto.
So if the covenant or agreement even if it's man made, so not including God, but only between 2 persons if it's confirmed and agreed and ratified, it cannot be changed anymore, it can't be voided anymore. So same with the agreement in verbal loans or borrowing of money, even though there are no witnesses once you signed a contract, because of your trust for each other, it's already enough proof that you have a strong agreement  as an obligation to be paid notwithstanding of the presence of any witnesses.
So whenever you violate the agreement, you will come out sinning against it, because it was ratified by your consent through signing it.
So it's the same with the covenant between man and woman, even though it's just you and you without including God, as human being we have to respect each other, if you have agreed, it's already a binding of your covenant.
Let's have an example about Mary and Joseph, they were not yet married but they were considered by God as husband and wife.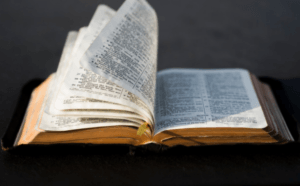 Matthew 1:18-20  Now the birth of Jesus Christ was on this wise: When as his mother Mary was espoused to Joseph, before they came together, she was found with child of the Holy Ghost.
In this verse it is said that Mary was espoused to Joseph, meaning they were not yet married when Mary was pregnant, they were only boyfriend and girlfriend, in other words engaged.
They didn't live together yet, because they were not yet married, but Joseph has found her to be pregnant, so what Joseph is planning now? Let's continue the verse:
19 And her husband Joseph, being a just man and unwilling to put her to shame, resolved to divorce her quietly.
20 But as he considered these things, behold, an angel of the Lord appeared to him in a dream, saying, "Joseph, son of David, do not fear to take Mary as your wife, for that which is conceived in her is from the Holy Spirit.
In the verse above it is saying that even though they are not yet living together as husband and wife because they were not married by any official yet to conduct a wedding, Joseph was already told to fear not to take unto him Mary his wife.
So even if their engagement is just by their own, it was already strong and recognized by God as a valid engagement which equivalent to husband and wife.
Let's read again another instance in the bible that God called them couple even though they were not married officially by any qualified one to officiate a wedding.
John 4:9-19 Please read the whole verses below because I will only go straight to the verse where I can prove you from the bible that marriage officiated by anyone on earth was not only the basis for considering them couple, here is the supporting verse from the book of,
John 4:15-19 The woman said to Him, "Sir, give me this water, that I may not thirst, nor come here to draw."
16 Jesus said to her, "Go, call your husband, and come here."
17 The woman answered and said, "I have no husband."
Jesus said to her, "You have well said, 'I have no husband,' 18 for you have had five husbands, and the one whom you now have is not your husband; in that you spoke truly."
19 The woman said to Him, "Sir, I perceive that You are a prophet. 
Even they were only engaged the angel who brought the message was telling him, " Fear not to take Mary as your wife."
That is what Paul said in: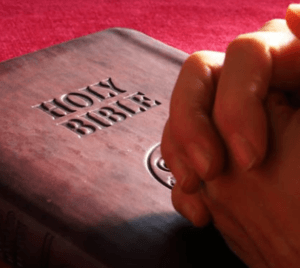 Galatians 3:15 Brethren, I speak after the manner of men: Though it be but a man's covenant, yet when it hath been confirmed, no one maketh it void, or addeth thereto.
Therefore, even if it's just a covenant between man and woman, once you find another one you will be charged by God as adulterer because he recognized your relationship as husband and wife already.
If you have a partner even though your not married, don't make it an excuse that you're still free and single because you're not yet married, the covenant between you and your partner is already counted and recognized by God as a valid and strong foundation the same as married couple.
But in case, you have been in a relationship but it did not work out and then you've met another partner which is now your new ones, as long as you had done it out of ignorance of the law of God, as long as it happened when you didn't know exactly the righteousness of God, as long as you are not under the law of Christ, If you are in the wrong faith, and you have not known the whole doctrine of Christ, all those sins can be forgiven through baptism, just like what happened to Paul in his former life: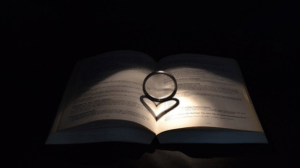 1 Timothy 1:13 who was before a blasphemer, and a persecutor, and injurious: but I obtained mercy, because I did it ignorantly in unbelief.
Paul obtained mercy, even though he was been a wicked, but he received mercy because he did it all ignorantly and unbelief.
So even if you have been engaged once, twice, thrice, etc. once you reformed and be baptized all those transgressions will be forgiven, for you had done it out of ignorance and being faithless or you don't know the law yet.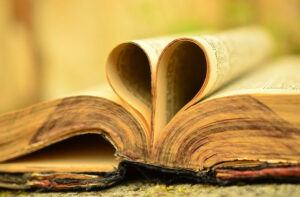 Romans 3:19 Now we know that whatever the law says, it says to those who are under the law, so that every mouth may be silenced, and all the world may become accountable to God.
What the law said are for those who are under the law, and if you are not under the law, you have a big chance of obtaining forgiveness.
And that is how the bible is speaking about relationship with marriage or without, separated or marrying again.
I hope you have learnt something from this article, and if you have any questions or suggestions, they are all welcome and I will be happy to read them.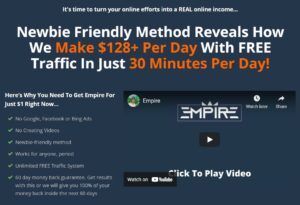 Francisco,
Founder of the https://franciscorondinalaurito.com
or Bookworm website.